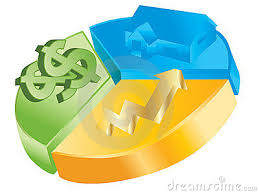 The gap between the income of many families and the cost of a decent standard of living is still much wider than before the recession, the poverty campaign group, the Joseph Rowntree Foundations (JRF), says in its 2015 report on the Minimum Income Standard.
The cost of the Minimum Income Standard (MIS) basket of goods and services stayed stable in 2015, as there was no overall inflation. However, prices are projected to start rising again in late 2015; the slight reduction in income shortfalls may prove temporary.
The MIS is the income that people need in order to reach a minimum socially acceptable standard of living in the UK, based on what members of the public think. It is calculated by specifying baskets of goods and services required by different types of household in order to meet these needs and to participate in society. MIS is not a measure of poverty, nor does it represent the poverty line. MIS is about more than survival alone. It covers needs, not wants; necessities, not luxuries: items that the public think people need in order to be part of society.
In 2015, single people need to earn at least £17,100 a year before tax to achieve MIS. Couples with two children need to earn at least £20,000 each.
Incomes for households on out-of-work benefits rose slightly relative to MIS in the past year. In 2015, an out-of-work single person achieves 40% of what the public says they need.
Incomes of those on the National Minimum Wage (NMW) have risen slightly relative to MIS, helped by above-inflation rises in the NMW and an increased personal tax allowance. In 2015, single people on the NMW achieve 70% of what the public says they need.
The JRF study looks at pre-recession incomes and incomes now and found that since 2008, the incomes of households on benefits have fallen substantially relative to MIS, particularly families with children. For lone parents with one child, benefits provide nearly 60% of MIS compared with nearly 70% in 2008. Their shortfall has increased by £44 a week (2015 prices).
Since 2008, net incomes of households earning the NMW have also fallen further below MIS. In 2008, families with children came close to MIS if they worked full-time on the NMW, but are now 15% short. For single people, the shortfall has grown from 15% to 30%, or by £27 a week (2015 prices).
JRF chief executive Julia Unwin said: "After seven years of declining living standards, the pause in rising costs is a very welcome respite. But many low income households are still much worse off than in 2008, leaving them struggling to make ends meet and reliant on benefits to top up their incomes."
TUC general secretary Frances O'Grady said: "This report reveals the living standards crisis is far from over. Wages have fallen in real terms, with vital benefits reduced and public services scaled back. Too many of those in work cannot afford an acceptable standard of living.
"This research shows why Britain needs a pay rise not tax credit cuts. Unless we see stronger real wage increases and more decent jobs, the recovery will remain out of reach for many working families."
Posted: 17th July 2015